In today's digital age, reliable and efficient communication networks are essential for seamless connectivity. Optical fiber cables play a crucial role in transmitting vast amounts of data over long distances, enabling us to stay connected and access information at unprecedented speeds. One such cable that has gained significant recognition is the GYXTW Central Tube Type Outdoor Optical Fiber Cable. We will delve into the features and advantages of the GYXTW Central Tube Type Outdoor Optical Fiber Cable, highlighting its role in revolutionizing outdoor communication infrastructure.
The GYXTW Central Tube Type Outdoor Optical Fiber Cable is a high-performance optical cable designed for outdoor installations. It consists of a central tube that houses individual optical fibers, providing protection against external environmental factors such as moisture, temperature variations, and mechanical stress. The central tube design ensures the cable's durability and enhances its ability to withstand harsh outdoor conditions, making it suitable for various applications.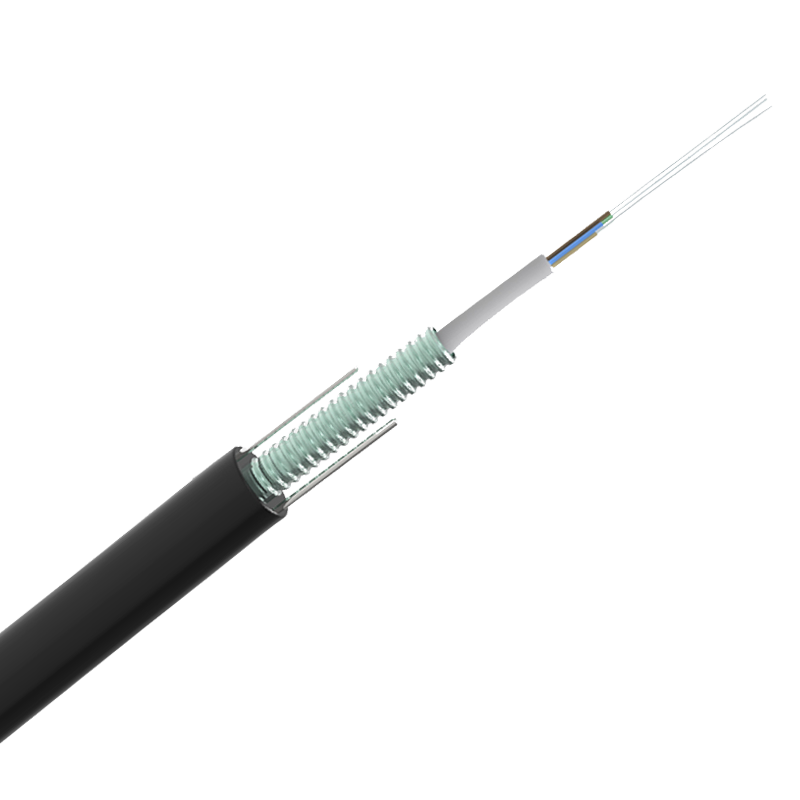 Enhanced Protection and Reliability:
One of the key advantages of the GYXTW Central Tube Type Cable is its exceptional protection and reliability. The central tube acts as a buffer, safeguarding the optical fibers from moisture, water penetration, and physical damage. This feature makes the cable highly resistant to environmental factors, including extreme temperatures, humidity, and corrosive substances, ensuring uninterrupted data transmission even in challenging outdoor environments.
Versatility and Adaptability:
The GYXTW Central Tube Type Cable offers versatility in terms of deployment options and applications. It can be installed in various outdoor settings such as aerial, duct, and direct burial installations, catering to different infrastructure requirements. Moreover, the cable is compatible with a wide range of connectivity solutions, allowing for seamless integration into existing communication networks. Its adaptability makes it an ideal choice for telecommunications companies, internet service providers, and other industries relying on outdoor fiber optic connectivity.
High Transmission Capacity and Speed:
The GYXTW Central Tube Type Cable supports high-speed data transmission, making it well-suited for demanding applications. With its optical fibers capable of carrying multiple data streams simultaneously, the cable offers ample capacity to handle increasing bandwidth requirements. This capability is particularly crucial in scenarios involving data-intensive activities such as video streaming, cloud computing, and emerging technologies like 5G networks and Internet of Things (IoT) applications.
Easy Installation and Maintenance:
Installing and maintaining the GYXTW Central Tube Type Cable is a straightforward process. The cable's design allows for efficient installation across different outdoor environments, minimizing deployment time and associated costs. Additionally, the central tube construction simplifies fiber access and splicing, enabling easier maintenance and troubleshooting, thus reducing downtime and enhancing overall network reliability.
Future-Proofing Communication Infrastructure:
The GYXTW Central Tube Type Cable contributes to future-proofing communication infrastructure by providing a robust and scalable optical fiber solution. Its ability to support high data transmission rates and adapt to evolving network demands ensures that businesses and communities can keep pace with emerging technologies. This future-readiness is essential in an era where connectivity and digital transformation are key drivers for innovation and growth.
The GYXTW Central Tube Type Outdoor Optical Fiber Cable is a game-changer in outdoor communication infrastructure. With its durable central tube design, enhanced protection, and versatility, this cable enables reliable and high-speed data transmission in challenging outdoor environments. By leveraging the GYXTW Central Tube Type Cable, organizations can build resilient and scalable networks, paving the way for seamless connectivity, advanced applications, and future innovation. Embrace the power of the GYXTW Central Tube Type Cable and unlock the full potential of outdoor optical fiber connectivity.