Yesterday morning, Gao Xingfu, vice governor of Zhejiang Province, Ke Jixin, vice mayor of Hangzhou and his delegation, accompanied by Lu Chunqiang, party secretary of Lin'an District, came to play to inspect epidemic prevention and control and the resumption of work and production of enterprises.Wanma Group Vice Chairman Zhang Shanshan and other relevant leaders for the reception.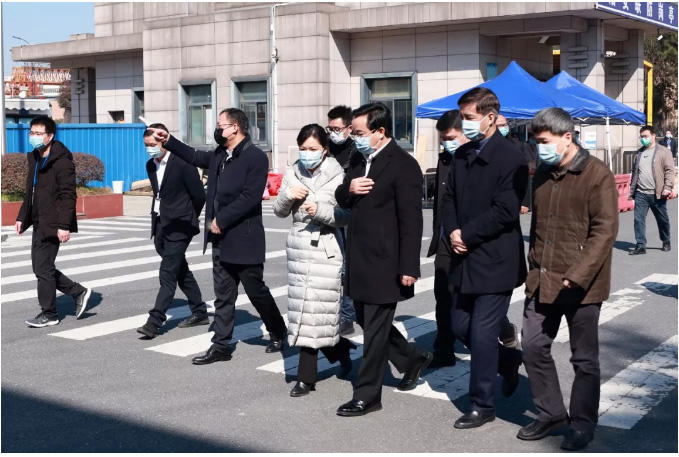 Since February 10, ten thousand horse polymer, ten thousand horse cable, ten thousand horse communication, ten thousand horse technology and other factory certificate to return to work, after the epidemic prevention and control work, the group attaches great importance to, the early epidemic prevention committee is playing an important role, a number of measures and epidemic prevention propaganda, strictly control in and out of personnel.Before entering the factory, "5 links": take temperature, concentrate on old masks, disinfection, new masks, registration; during work, workers are required to wear masks properly, not cluster, not gather; disinfect public places twice a day, equipped with emergency vehicles and isolation points, etc. In terms of commuting, the company arranges multiple buses to pick up employees, one administrator for each two buses to take the temperature / registration for the staff on each station.
After affirming the epidemic prevention and control of enterprises and the resumption of work and production, Xingfu pointed out that epidemic prevention and control and try to organize non-epidemic workers in the epidemic areas to work as soon as possible and strive to achieve production as soon as possible.
Happy stressed the need to adhere to the problem-oriented, comprehensive measures.Rights protect the needs of enterprises to prevent and control goods, timely help and coordinate a dozen problems such as employees in returning to posts and material transportation, so as to create a better environment for enterprises at full horsepower.We will make full use of policies to support enterprise development at all levels, and encourage enterprises to resume work and production, so as to help enterprises develop better.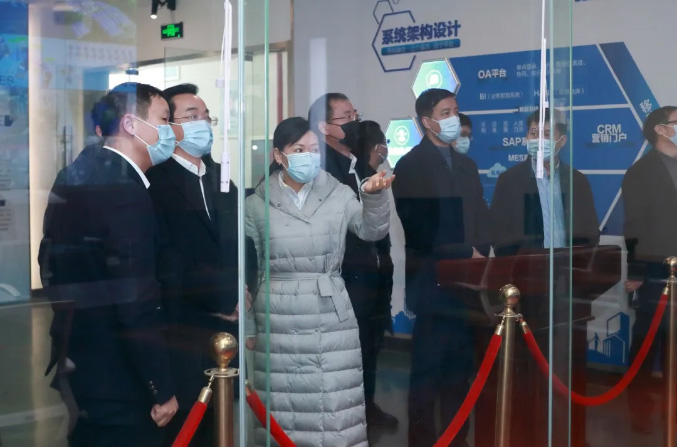 Then, visited play polymer high voltage production area, visited the MES monitoring center, since 2015, wanma group intelligent transformation, fully spread out the plate business field of industrial Internet, in the new materials to complete the industrial Internet platform, built the first domestic independent knowledge, full process automation cable material production line and put into operation, realize real-time data collection and visualization, workshop manufacturing execution system (MES), enterprise resource plan (ERP) system, big data intelligent analysis system fusion application.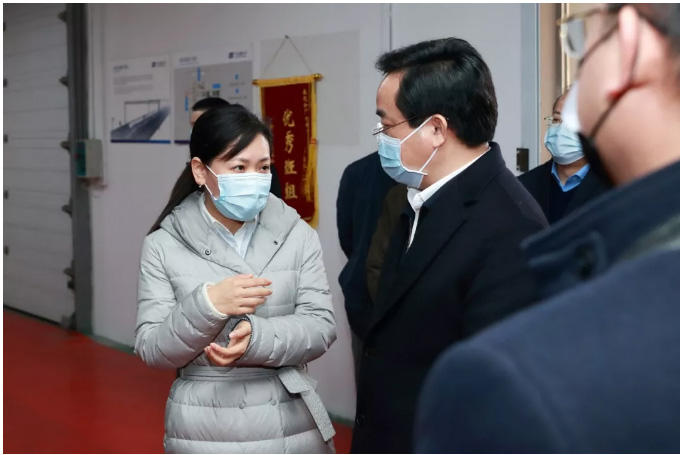 In the epidemic, Wanma undertook the production task of helping Hubei and Wuhan. The enterprise employees worked overtime to provide medical information products for the local hospitals in Wuhan and provide power cables for the Leishenshan project.At the same time, we should not forget the spirit of enterprise and care for the society, and immediately donated 2 million yuan to the Charity Federation of Lin'an District for the epidemic prevention work.Happy husband expressed his appreciation for Wan Ma's performance in the epidemic prevention and control work. He affirmed the initiative and responsibility of the enterprise and expressed his respect and thanks to his employees who were struggling on the front line.