On the morning of July 5th, Cai Qianfeng, secretary of the Party Working Committee and director of the Management Committee of Xuzhou Huaihai International Port Committee, Zhao Yinping, member of the Party Working Committee and deputy director of the Management Committee, Yan Guanglei, Minister of the Department of Business Port, Pan Lei, Vice Minister of General Department, and Wu Dezhi, Vice Minister of Investment Promotion and Development visited Wanfang Industrial Development Group for investigation and exchange.He Ruoxu, President of Wanma Group, Fu Zhong, Vice President of Wanma Industrial Development Group, He Benjian, Vice President of Wanma Industrial Development Group and General Manager of Wanma (Huzhou) Intelligent Manufacturing Industrial Park Project, and Chen Fufeng, Director of Investment Development received and accompanied them.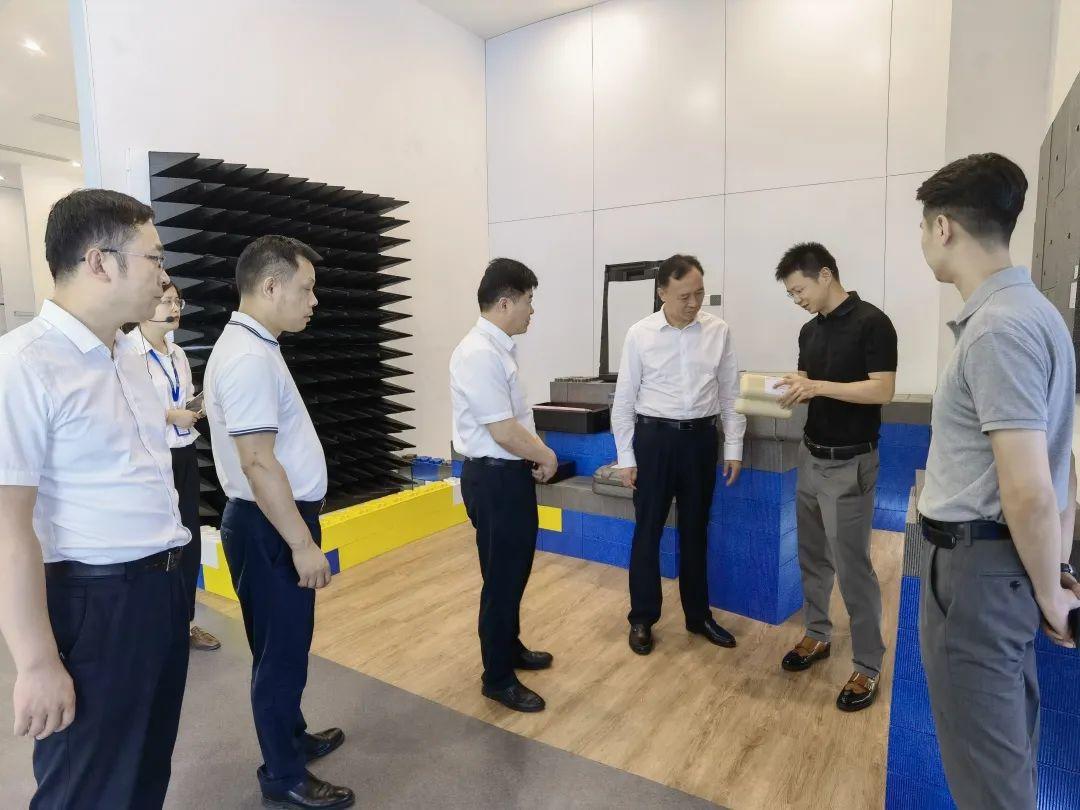 Secretary Cai Qianfeng and his delegation visited the Wanfang comprehensive exhibition hall. The person in charge of the exhibition hall introduced the development process, business layout, enterprise construction and future planning of Wanfang in detail.Secretary Cai Qianfeng expressed high appreciation for its strength in the industrial field, and affirmed its development achievements in electrical cable, new materials, new energy, medical devices, communication and electronics and other fields.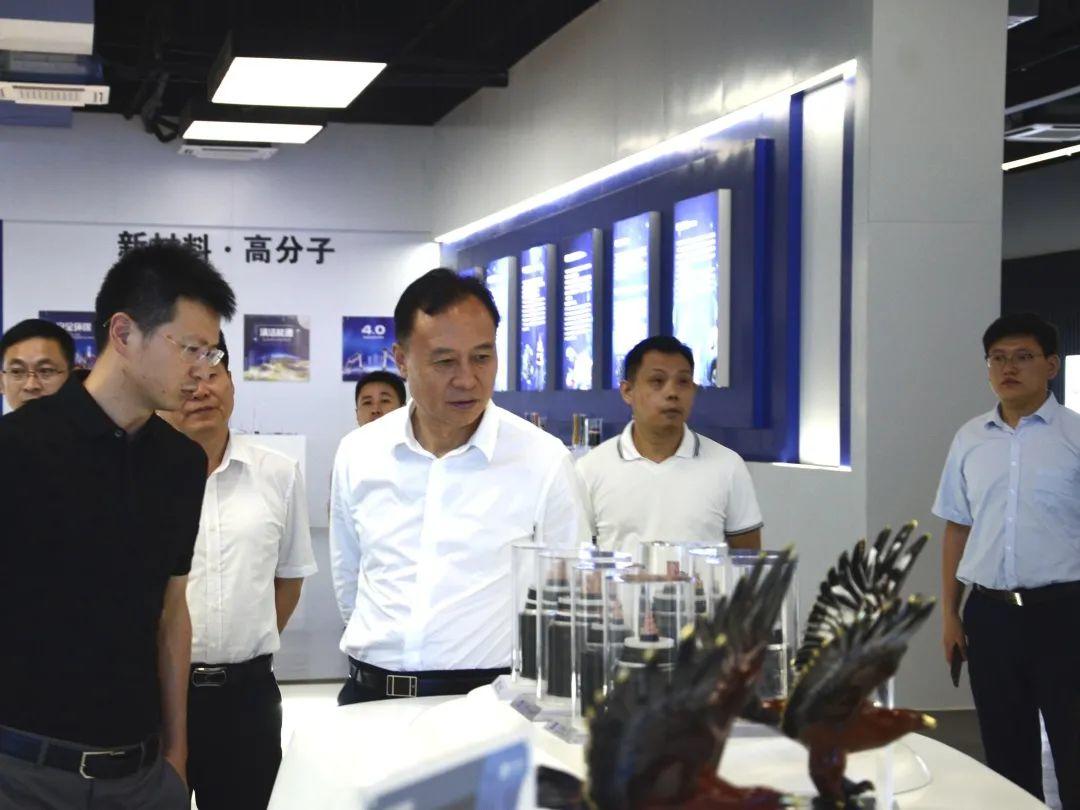 In the work discussion, He Ruoxi President highlights the horse production to "do industrial, understand industrial" as the core concept, relying on the horse own industrial map and accumulated in the manufacturing development and transformation of the advantages and experience, link, service small micro manufacturing enterprise industrial park development and operation mode, in-depth analysis of the horse production in industrial park business of the industrial advantages.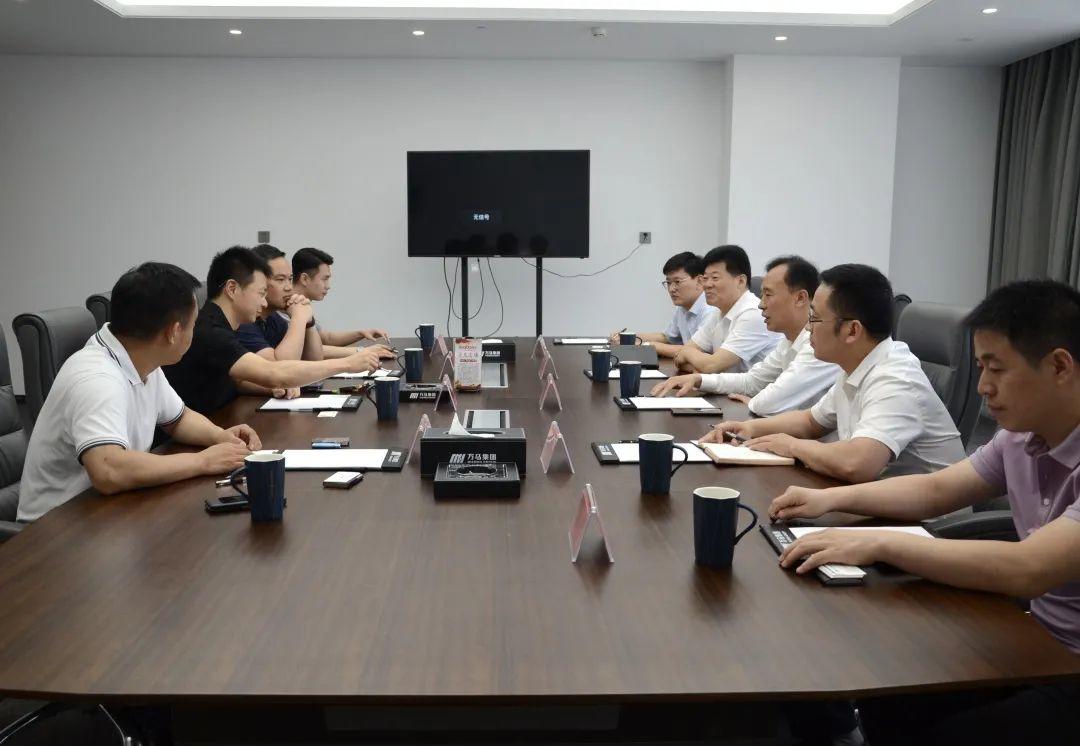 Cai Qianfeng secretary fully affirmed the industrial advantages and enterprise concept, and the huaihai port industry, detailed planning, made the future of said xuzhou huaihai port area future development and wanhorse industrial planning is very fit, very welcome to xuzhou development, and expressed the hope the two sides to further strengthen exchanges and cooperation, to promote regional economic development.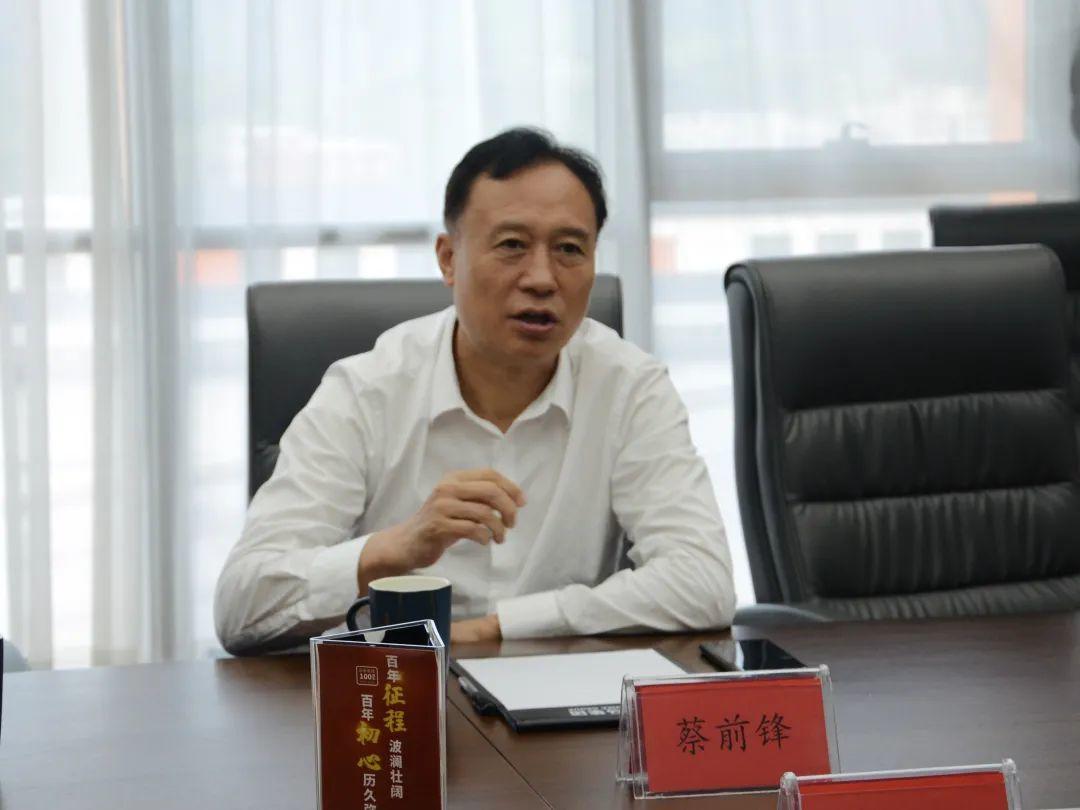 Wanma Industrial Development Group originated from an industrial enterprise with a history of 30 years. Wanma Group is committed to building industrial parks with industrial advantages and intelligent manufacturing transformation experience as the starting point, link and serve small and micro manufacturing enterprises, promote the intelligent transformation of enterprises and the rapid development of regional economy.